Team Building and Escape The Room Atlanta
It's summertime. That means nicer weather, outdoor fun and vacations. However, that makes it hard for those who work. That can lead to staff being a little distracted and feeling discouraged about the work. That's why it's important to keep them motivated and feeling productive. At this point, most companies and businesses like to do some team building. How do you change up the basic, ordinary team building meeting? With an Escape The Room Atlanta.
Why Escape The Room Atlanta is the Best Team Building Event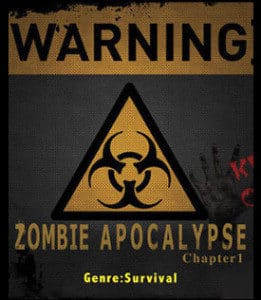 No matter the team, the workplace is made up of all sorts of individuals. Each and every person in that team people has different interests and personalities. Here at Paranoia Quest, we cater to all personality types when it comes to Escape The Room Atlanta. We offer a multitude of Escape Rooms ranging from zombie encounters, mystery cases, and adventure quests.  With larger and even smaller groups, this variety of Escape Rooms allows you to grab everyone's attention and pull everyone together so summer can be fun in and out of the office. Our most recent addition is Wonderland. "With Alice nowhere to be found, it is now up to you and your team to get Wonderland back to working order. The thing is you must sneak into the clock tower quickly before Wonderland is stuck in this timeless world forever. Wonderland arrives in Buford with this fantasy challenge!" Another popular option is our Zombie Apocalypse. Who doesn't love trying to escape from zombies?
Personalities Needed for Escape The Room Atlanta
A writer from Harvard Business Review says,"A useful way to think about teams with the right mix of skills and personalities is to consider the two roles every person plays in a working group: a functional role, based on their formal position and technical skill, and a psychological role, based on the kind of person they are." Of course each individual has a title or position they are assigned to, but that could differ from what their psychological role is. Taking your team to Escape The Room Atlanta is one way to tap into your team's personalities. Let's see what personalities your team will need to escape our Escape Rooms in time.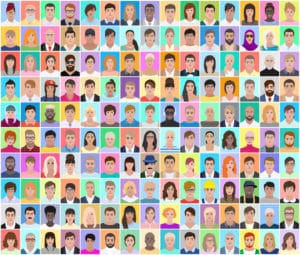 Results-Oriented

– These are the people on your team who are all about the after effects of a project. They are typically individuals who are highly motivated, self-confident, and tend to be fairly competitive. Results-oriented team members are a must-have if you're dividing up teams.

Innovative and Disruptive

– Individuals who are innovative and disruptive are all about taking new approaches to issues and tasks. They are the ones who anticipate unusual shifts and put fresh, creative spins on them. They also tend to be more open to new experiences. That's why they are crucial to have on your team because they're already in a great mindset before entering the

Escape The Room Atlanta

.

Pragmatic

– These team members tend to be on the more practical sides of things. They are challengers of ideas and theories to the highest degree. They are quite prudent and level-headed; something ideal to have in such a unique, chaotic experience.

Relationship-focused

– Relationship-focused individuals focus on building bonds between them and those close to them. They like to build trust and give the others someone they can easily approach. This is good to have in an

Escape The Room Atlanta

team because they will easily adjust to all other types within your group.
Summer Fun for Your Team with Escape The Room Atlanta
After getting a team building event under your belt, there's still plenty to do during the summer with your newfound team mindset. Here are some of the few summer fun ideas we recommend doing after Escape the Room Atlanta.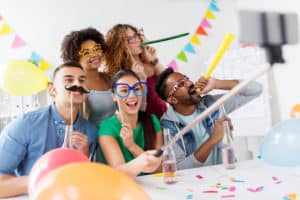 Outdoor Opportunities

– This can be interpreted in many ways. Outdoor space outside the office? Host a picnic, barbecue or a field day. This gives employees a chance to get some fresh air, interact and try something different without costing them too much of their money or time.

Friday Fun

–

Depending on the industry and company, summer work can become slow or repetitive. This is where hosting Friday afternoon events can give your team a little pep in their step. They can be themed to give a sense of creativity and encourage the whole team to gather in on ideas and decorations.

Volunteer Day

– Pick 1 to 2 days out of the summer months to have you and your team volunteer their time. Not only does this give your team a break, but it also benefits the community. This paid-day out of the office should be more than enough to get your team ready and motivated for the rest of the summer.
Tap Into Some Summer Fun with Team Building at Escape The Room Atlanta
Coming together outside of the office is always a great team building exercise. That can especially help in the summer months when everyone wants a little bit of sunshine in their life. Paranoia Quest can help you and your team escape the norm with Escape The Room Atlanta. Contact Paranoia Quest today at 678-828-4410 for our Downtown Atlanta location. You can also book rooms through our website by clicking here. Connect with us on Facebook to stay-up-to-date on our new escape rooms and more.