Best Escape Room in Atlanta
Pick Your
Escape Room Atlanta Destination
More Locations Coming Soon!
Can you beat Atlanta Falcons Escape time?
THE BEST


ESCAPE ROOM ATLANTA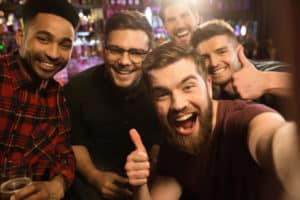 Are you tired of watching movies or playing video games and want to try something new?
If yes, then try one of the Atlanta's top escape room experiences. Escape rooms Atlanta are perfect for families or friends who want to spend some time together playing a real life game instead of computer games. These adventure games are sure to give you and your family or friends an exciting, and exhilarating time.
If you're not familiar with escape rooms, they are basically real physical adventure games where participants are required to solve puzzles by making use of clues, hints as well as strategies in order to complete specific objectives. Usually, the players have a 60 minute time limit in which they need to solve the puzzles in order to escape the room. The game usually set as different themes and it includes Aztec Temples, space stations, prison cells and so on. Players is given a chance to choose their challenge, according to the kind of fun they want to enjoy.
Most escape rooms Atlanta come with added sounds and lighting to make the experience as real as possible and also to help you work fast in finding the hints and solving the different puzzles before time is up.
Choosing the Best Escape Room Near Me

If you're looking for a perfect escape room game to play with your family or friends, these tips can help you:
Find an escape room in Atlanta with a medium-difficulty rating. This allows both first-timers and experienced players contribute in solving the puzzles while at the same time enjoying the game.

Try looking for a non linear game. This kind of games holds many different puzzles that can be solved simultaneously. This implies that that your group can be divided into smaller groups thus giving everybody something to do.

Consider time length. Another important thing to consider is the length of allotted time. In our escape rooms, the optimum 60 minutes are allocated to solve the puzzle and escape the room. Some games can be quite intense, giving you sometimes so much needed adrenaline rush that can leave you completely satisfied. So ensure that every player in your team is ready to handle so much amount of fun packed in one hour of play.

Find a theme that will appeal to everyone. We have plenty of magical, silly, and fun games that you can play, so ensure that you check the age limits for a particular room before booking. Also it's important to pay attention to our escape room's group size limits. Our rooms can hold different group sizes so find one that can accommodate your entire group.
To help you enjoy your session up to the end, it's a good idea to choose escape room which give you a fun «in character» introduction before starting the experience. This ensures good start and that everyone knows exactly what they are expected of them during the experience.
Paranoia Quest Escape the room is one of the leading companies that provides the most exciting and unique escape room games in Atlanta. We have various games meant for various activities such as team building, birthday party's girls night out, church field trip, graduation parties and so on. Visit our website and take a look at the different games we offer and choose one that sounds exciting to you.
ESCAPE ROOM ATLANTA
CORPORATE EVENTS

&

TEAM BUILDING
Paranoia Quest is one of the best destinations in Georgia for Corporate Team Building Activities
Our dedicated escape room events staff in Atlanta and Buford can arrange all the details for your groups of 8 or more people. Escaping one of our rooms requires all the elements of good teamwork. Keen observation, problem-solving skills, and proper communication are essential in order to beat the clock. It is the perfect activity for corporate groups to come together for one unique and engaging purpose. Build up your team's ability to problem solve together and be entertained in the process. BIRTHDAY

&

HOLIDAY PARTIES
Are you looking for a fun new way to celebrate your birthday? Do you want a party that will create lots of laughs and lasting memories? We offer different fun birthday party packages.
Get Details